Smart Home for Five AP Concept featured in Lookbox Living
Space-smart home project by AP Concept featured in Lookbox Living Interior Design magazine
What makes this space-smart home project special?
The 740 square feet 3 bedroom HDB for five entirely unfolds around a concept close to heart, thus creating something different from the norm.
The AP Concept team was excited to work around the boundaries of the space, creating a series of multi-purpose furniture pieces to maximise storage space and optimise the use of the rooms.
3 Key Space-Saving Features:
1. A hideaway dining table that converted the living room into the dining room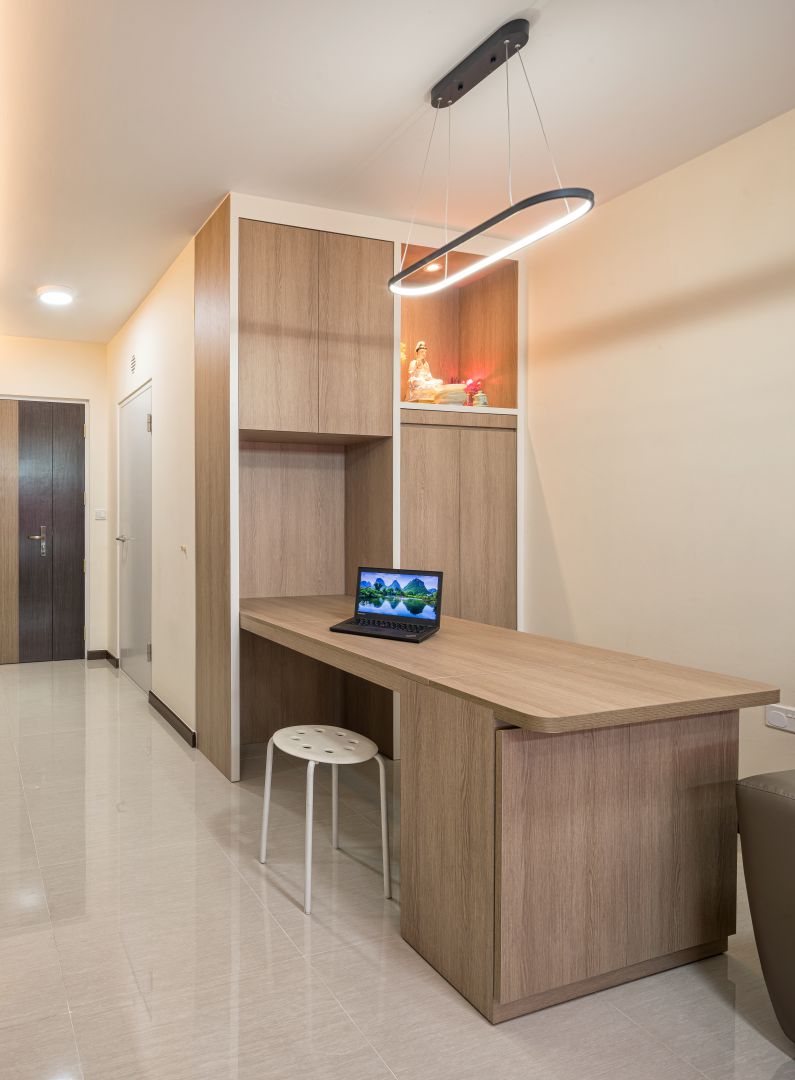 2. Shrinking the kitchen to enlarge the living room without comprising on the impression of spaciousness
3. Using a tatami style sleeping area with hidden storage space, thus allowing for a walk-in closet